HOPE Ministry 
Finding hope when life hurts.
Our mission is to help you find and sustain "HOPE" through life's challenges through Jesus Christ by sharing, caring, and praying!
Having Only Positive Expectations
Anybody can lose hope…You may have lost hope through any kind of life's losses – work, financial, relationships…
We help you find hope in any circumstance through sharing the love of Jesus with you.  We provide a safe and caring environment that you can experience God's love and the hope that comes from a personal relationship with Him through Jesus.
"Praise be to the God and Father of our Lord Jesus Christ!  In His great mercy He has given us new birth into a living hope through the resurrection of Jesus Christ from the dead." 1 Peter 1:3 
Small Group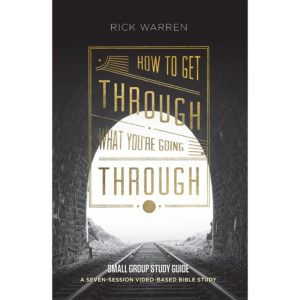 How To Get Through What You're Going Through
by Rick Warren
This study starts in January and goes through February on Tuesday nights.
6:30-8:30PM in the Hub