Meet Mike and Karen Adams
Welcome to the Crosswater Marriage Ministry!
The Marriage Ministry is designed to enrich the lives of couples and those engaged to be married. This ministry plans to host workshops, retreats, conferences, and seminars designed to equip and enrich the lives of families. Learn more about our ministry through regular newsletters and by leaving a message below.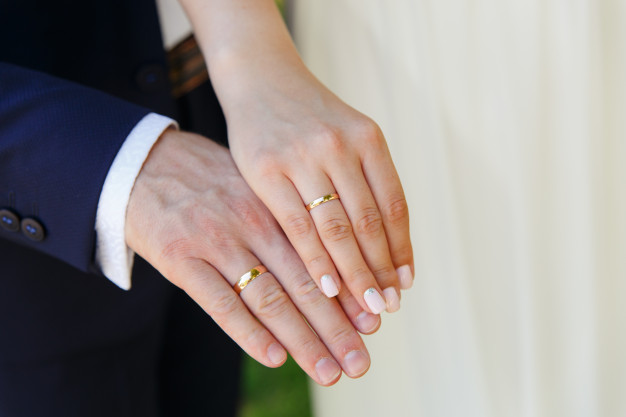 Start Smart
Start your marriage off Smart!
When it comes to your most valuable relationships, an ounce of prevention really is worth a pound of cure.  Start Smart is a comprehensive premarital education program with key elements such as:
–    Experiential learning of specific communication and conflict resolution skills crucial to a healthy marriage
–  A workbook packed with innovative exercises and meaningful content regarding expectations, finances, personalities and perspectives, sexuality and intimacy, communication and conflict resolution.
Please fill out the form below to get started on next steps or click here to get more info about the StartSmart program.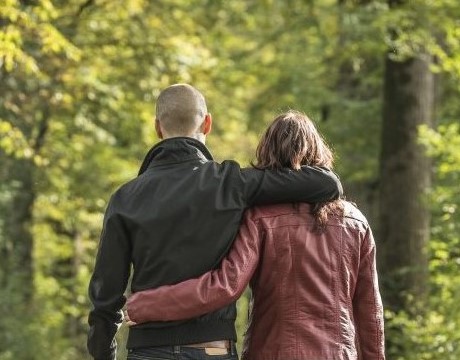 Adventures in Marriage (AIM)
Adventures in Marriage (AIM) challenges couples to take their relationship to the next level. Focusing on the importance of bonding, this course casts a strong Biblically-based vision of what marriage should be and backs up that vision with tools proven to strengthen skills in communication, conflict resolution, and emotional regulation. After this course, couples will have a new appreciation of each other and a deeper knowledge of what it means to love each other through all the adventures that await them.
Stay tuned for upcoming class dates which will be published here and in the Crosswater App. Meanwhile, click here to get more info on the AIM program.
Alyssa & Andrew
Premarital coaching is a fantastic tool for couples looking to build on what they already have. Going into it, we thought we had it all figured out and we had great communication. After just a week or two, we realized we definitely had some room for learning and improving. We still work at it every day. The coaching opened doors to learn things about each other that we might not have even thought to ask. We also were able to see more clearly where each other stood on important topics like faith, finances, parenting, and work. We addressed past hurts and saw how they would affect our future if we didn't forgive them and heal. What I am most thankful for though, is how tough our mentors (Mike and Karen) were on us. They didn't let us push things to the back of the closet. Sometimes we broke down, only so we could be built up stronger. There were many tough moments, but I would not change a thing. I gained a new confidence in my marriage. The Lord definitely led us to this coaching class, and to our mentors. Everything happened perfectly. Our marriage, although not perfect, is stronger because of we learned during those few weeks. At times, we have used many of the tools they provided us to work through things currently, we still need to get better at it. With that being said, marriage is a life long journey that always needs work and building upon. All in all, we are very thankful for our time with Mike and Karen. We now have them as life-long friends to laugh with, and as mentors to seek wisdom from. THANK YOU MIKE AND KAREN!
Nellie & David
We decided to do the Start Smart after we met with Pastor Jack. Since we are preparing to take the next step in our relationship, we wanted to give "US" as many tools possible to be successful. Even-though we felt like we have a great relationship, we realized there is so much more we can learn when it comes to communicating. We feel like Start Smart did just that for us. We learned new ways to communicate and work through potential issues with our different personalities. We learned how to deal with disagreements in a more positive way, how to resolve them quicker and grow stronger because of them. This program also prompted us to discuss things we never thought to talk about before. With the tools we were taught, it strengthened our relationship and prepared us for a great future. While our journey together begun later in life, we desire the 50-year plan for our marriage.
Mike and Abby Carter were our Coaches. We had not met them before, so initially the thought of discussing our relationship, personal views and our past made us a bit nervous. Once we met them, it felt like we had known them for years.
Mike and Abby—Thank you both so much for all the wisdom, guidance and personal experiences you both shared with us during our journey through Start Smart! It has 100% impacted "US" and we will hold it in our hearts. We are so grateful we took this journey before we tied the knot!
Haleigh Shelton & Brent Tatko
The Start Smart program has blessed our engagement and upcoming marriage in ways that we did not expect. We each approached this program with open hearts and open minds. Mike and Karen welcomed us into their home week by week and poured into us with genuine love and intention. They guided us in discovering ways to connect with one another on a deeper level, and they mentored us regarding key skills and practices to maintain a strong, communicative, and God-centered relationship. By the end of the 5 weeks, we felt encouraged and equipped to enter into marriage with the tools we need to succeed. We look forward to continuing to implement the skills we gained during the Start Smart program in our relationship.
Please fill out this form to contact the Marriage Ministry leads for any inquiries.