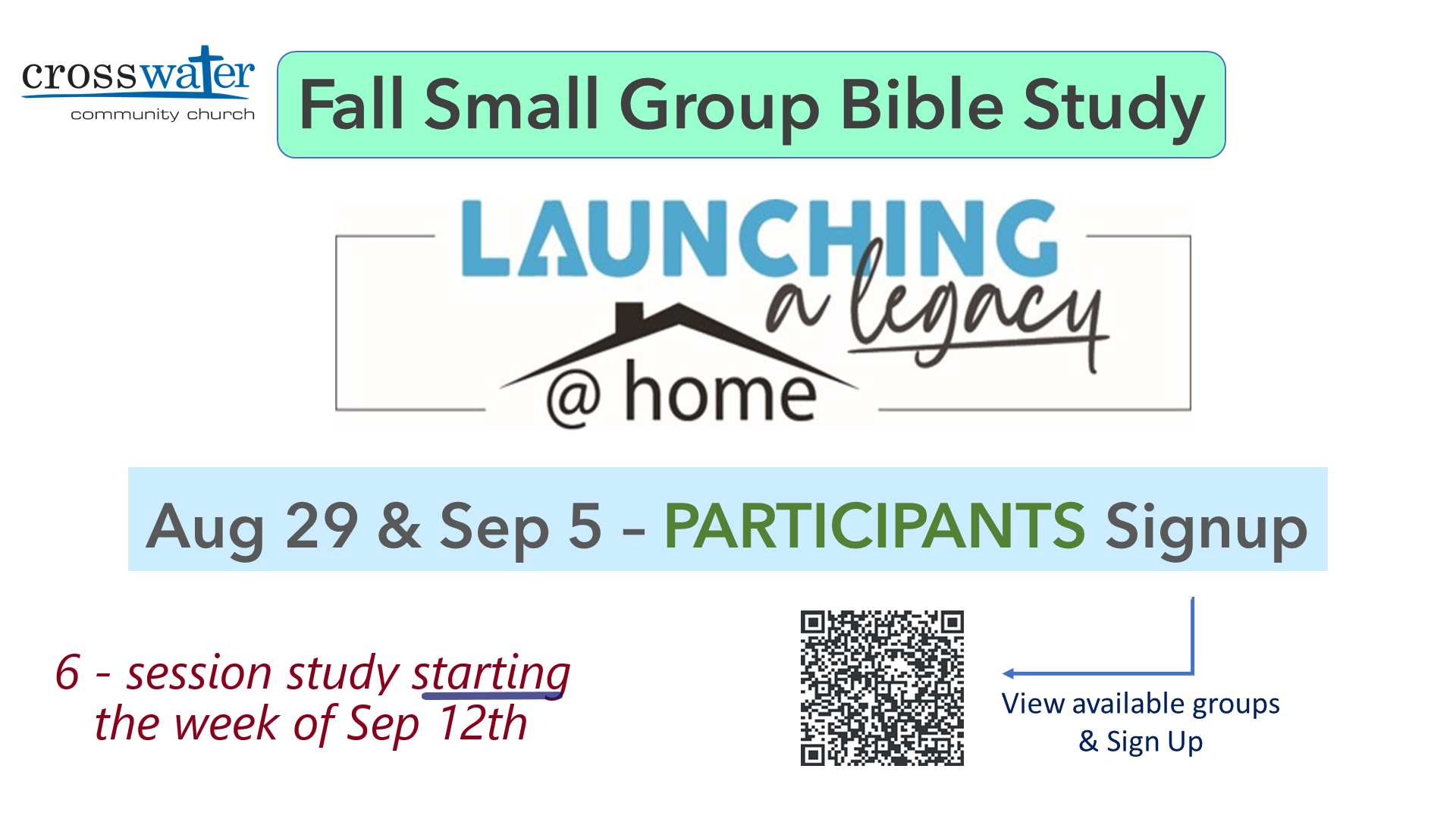 Small Group Fall 2021
Be on the lookout for these events:
PARTICIPANT Signups at the church lobby on Aug 29 and Sep 5.
Small Group Study from the weeks of Sep 12 thru Oct 23
Below are Bible Study Topics that small groups can utilize in their meetings/fellowship:
NEXT STEPS

:
Please provide your name and email when you have completed 
all 

lessons for this course. The office will record your course completion status.
Additional Course Completion: