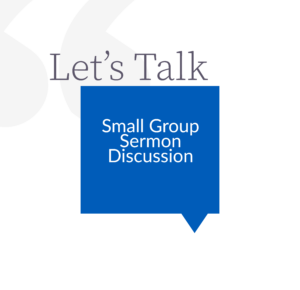 Small Group Spring 2020
Get your small groups together and "Let's Talk" about Sunday!  Each week Pastor Jack will have a recap video of Sunday's sermon and some discussion questions to go over with your small group.  Click below to access the "Let's Talk" Small Group Materials!
Below are Bible Study Topics that small groups can utilize in their meetings/fellowship:
NEXT STEPS

:
Please provide your name and email when you have completed 
all 

lessons for this course. The office will record your course completion status.
Additional Course Completion: