High School Student Ministry
What to Expect
Our High School Ministry meets downstairs in the High School Student Center every Sunday morning as well as on Wednesday evenings during the school year.
As a Student Ministry, not only do we desire to be a connection point for teenagers, but we strive to shape the spiritual lives of students through building relationships, discipling students, and developing leaders.
If you are a teenager or a parent of teenagers, we would love to connect with you.  As you look through our webpage you will notice that we offer many weekly programs and events just for students!
Follow us on Social Media (Facebook and Instagram) in order to get up-to-date announcements and information on current and upcoming events.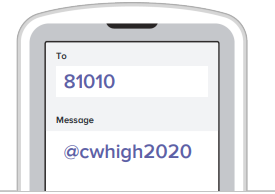 High School Ministry Weekly Update
Wednesday Services
Wednesday small groups/fellowship for the High School Ministry has resumed. Please note the new Wednesday night time every week of 6:00 with pick up at 7:30 pm. 
Sunday Services
As we are in the process of hiring a Student Pastor, we want to maximize our efforts despite our shortage of staff. On Sunday mornings we will not be having a High School service but will be having a breakfast and social time before each service in the High School lobby. We will then have a special High School section in the main worship center where we will sit and worship together. We are doing this because we believe for High School students this is a vital time for them to grow and learn the value of Sunday morning worship attendance. We will then offer other opportunities throughout the week.
Our goal is to always evaluate and improve our high school ministry so after we hire a Student pastor things could change. 
For clarification our primary meeting times are are follows:
Sunday Morning Breakfast and Social time starts 8:45 and 10:30 am – prior to 9:00 and 10:45 am Main Worship Service.
This fall we will have worship nights, service nights, fun and game nights, small groups, D-Now weekend, of course food, and much more!