What to Expect
Our High School Ministry meets downstairs in the High School Student Center every Wednesday evening during the school year. Our programming kicks off on January 12th with a meal and worship!
Crosswater Student Ministry desires to make fully devoted followers of Jesus Christ through knowing God, knowing others, and serving their community. 
If you are a teenager or a parent of teenagers, we would love to the opportunity connect with you. Please get in contact with us through our Social Media, Remind Text Alerts, or Email found below! As you look through our webpage you will notice that we offer many weekly programs and events just for students!
Follow us on Social Media (Facebook and Instagram) in order to get up-to-date announcements and information on current and upcoming events.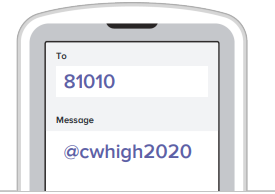 High School Ministry Weekly Update
Wednesday Services
Wednesday small groups/fellowship for the High School Ministry has resumed. Join us on January 12th for our Student Ministry kickoff where we'll have food, fellowship, and worship! Please note the new Wednesday night time every week of 6:00 with pick up at 7:30 pm. 
Sunday Services
Starting on January 16th, join us for our Crosswater Student Ministry sermon series: "You Are Not Alone!" Join us as we're led in worship by our student worship team, connect with others, and connect with our God who desires relationship with us!
For clarification our primary meeting times are are follows:
Sunday Morning services are at 9:00 and 10:45 AM!
Sunday Mornings: 9:00/10:45 am- You Are Not Alone Sermon Series in the High School Room, led by our student worship team
Join us starting on January 19th, we will be starting our Alpha Youth series hosted at 6pm on Wednesday nights in our High School room! Join us for food, fellowship, and an opportunity to build your faith foundation through the Alpha curriculum and small group discussion. We can't wait to see you then!