High School Student Ministry
What to Expect
Our High School Ministry meets downstairs in the High School Student Center every Sunday morning as well as on Wednesday evenings during the school year.
As a Student Ministry, not only do we desire to be a connection point for teenagers, but we strive to shape the spiritual lives of students through building relationships, discipling students, and developing leaders.
If you are a teenager or a parent of teenagers, we would love to connect with you.  As you look through our webpage you will notice that we offer many weekly programs and events just for students!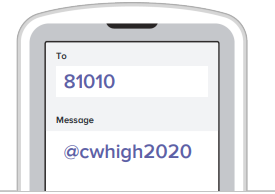 High School Ministry Weekly Update
Wednesday Services
We have concluded out Middle School Wednesday Night Services for the current school year. Make sure to tune in for future announcements on when we'll restart. Wishing you all a great summer. For now, see you on Sundays and at our Back to School Breakfast on August 15th. 
Sunday Services
Dear CW High School Students & Parents, 
I would like to inform you of a change we have made with the High School ministry here at Crosswater. We are VERY excited!
Over the past few months, we have been evaluating our High School ministry and praying about a new direction for it so that we can be more successful in our mission of making fully devoted followers of Jesus. We have decided to pause our Sunday morning High School service and instead focus on a Sunday night service we are creating for the High School and College age groups. We believe this will allow us to be much more intentional about creating a relevant, exciting, and intentional Worship Service geared specifically for this age group. 
We will be announcing the start date very soon so please be on the lookout for that. In the meantime, all High School Students are welcome to attend either of the main Worship services on Sunday mornings at 9am or 10:45am. For those with middle school students nothing will be changing, we will continue with the Middle School service as usual. 
Thanks to each of you and we are looking forward to a new ministry ahead! 
– Pastor Josh