Welcome!
Join Us On Sundays ON-SITE Or Online At 9:00 a.m. Or 10:45 a.m.
LIVESTREAM
Welcome to Crosswater Community Church
Leading People to Become Fully Devoted Followers of Christ
Welcome To Crosswater
At Crosswater Community Church, You Are Not Alone!
Whether You're New To The Area Or New To Certain Life Challenges, We Know Where Our Help Comes From…. Our Help Comes From The Lord!
He Is Worthy!
WELCOME TO CROSSWATER!
SUNDAY SERMON SNEAK PEEK
This Sunday, Pastor Jack Millwood will be sharing his message, "Do You Want To See Miracles…?"
See y'all on Sunday!
Crosswater Community Church
Sundays 9AM and 10:45AM
JOIN US AT CHURCH or ONLINE
You Are Not Alone…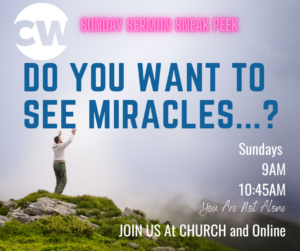 WOMEN 4 CHRIST CHRISTMAS PARTY CELEBRATION
We are inviting Women of Crosswater Community Church to join our Christmas Celebration. Guest speaker will be Sarah U. Buck (Mary Harvill's sister). Childcare can be requested upon sign up.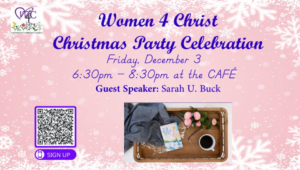 opioid overdose awareness seminar
On November 9, 2021 Crosswater hosted a seminar on Opioid Overdose Awareness. 
Addiction affects everyone, not just the addicted.  We're here to tell you…
"You are not alone".
Learn from the experience and expertise of the assembled expert panel on how to remedy, hopefully prevent and protect your family from needless future heartbreak caused by addiction. 
Our own Pastor Jack Millwood regrettably could not go unaffected personally.  If this sermon can help even ONE family… it was not done in vain. 
Our hope is to help our community, in which we all live, help get through this drug ordeal that plagues us all, directly and indirectly.
Sign up for our Newsletter and Jack's Daily Devotionals!
Want to get more connected? 
Sign up for our email newsletters to find out what's happening in our Student and Children's Ministry and our Men's and Women's Ministries.
ONLINE
"GIVE" link at
Crosswaterchurch.net
or
CW App
MOBILE
Text "Give"
to
904 615 8587
MAIL or DROP-OFF
Crosswater Church Office
211 Davis Park Rd, Ponte Vedra Beach, FL 32081
Attention: Shelly Baesler
Launching a Legacy Online Commitment Card
Thank you for your commitment!