The Crosswater Bridge is designed for the whole family. This is a place where you can discover your church home at Crosswater, grow in your faith, find your ministry, and leave on a mission for Christ.
Membership sessions happen on the first Sunday of every month at 10:30am with Maturity, Ministry, and Mission sessions happening throughout the year. Attend the first service and join us to get started on your discipleship journey at Crosswater!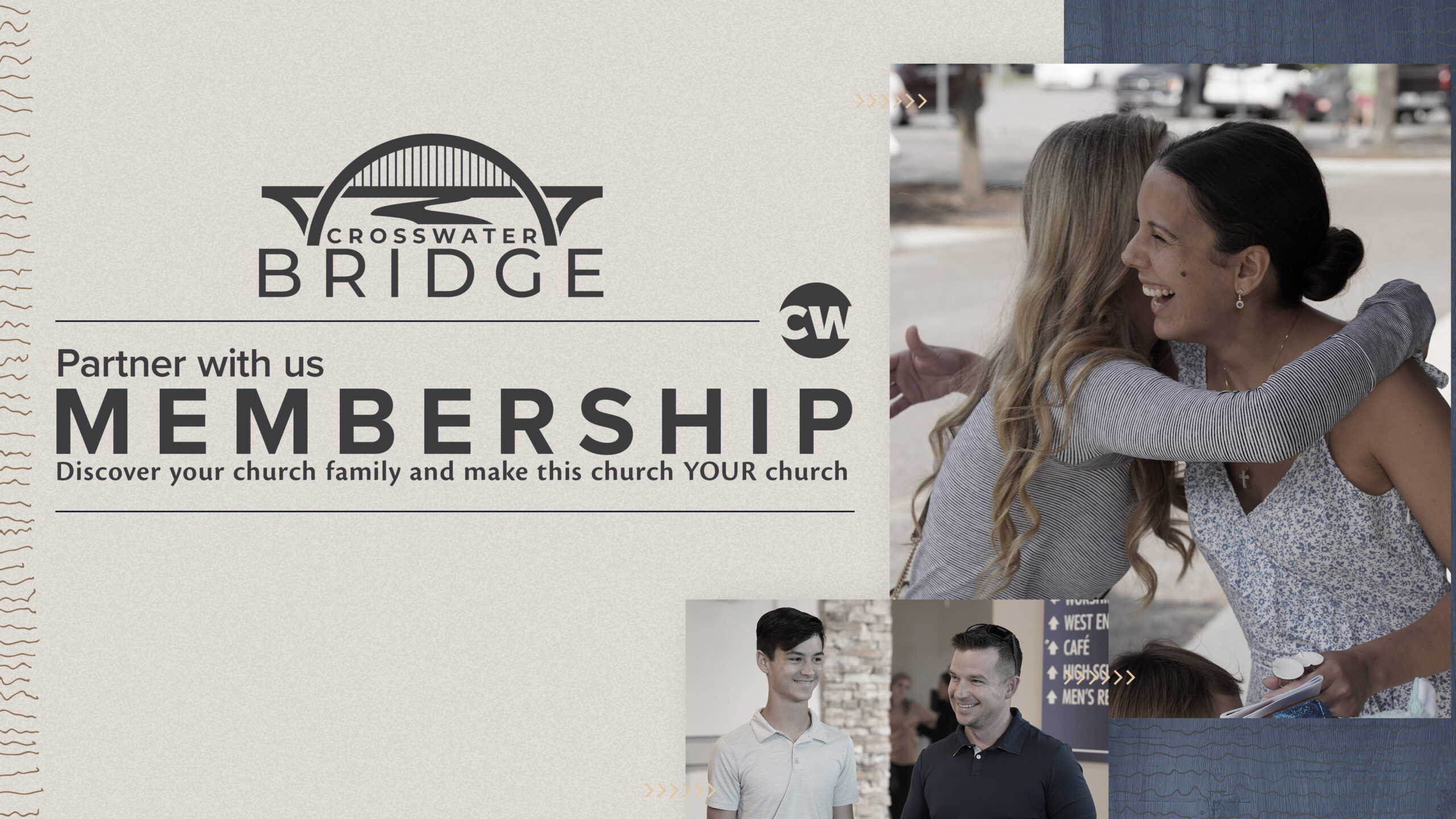 In this session, learn what it really means to be a believer in Christ and be a part of a Christian church. Make Crosswater your church home!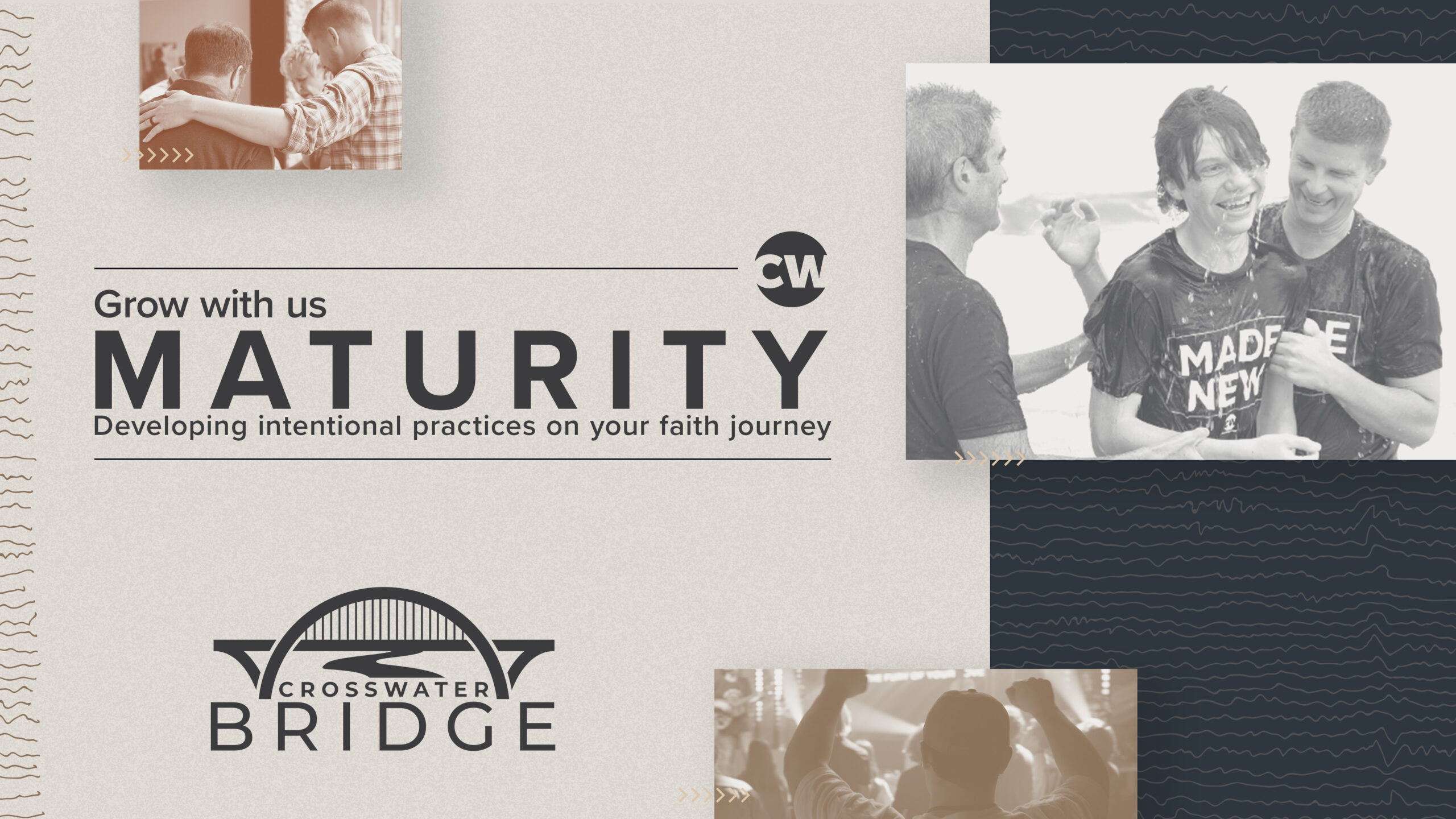 Learn the four basic spiritual disciplines that every committed follower of Christ needs on their faith journey. This is where the Bible comes alive!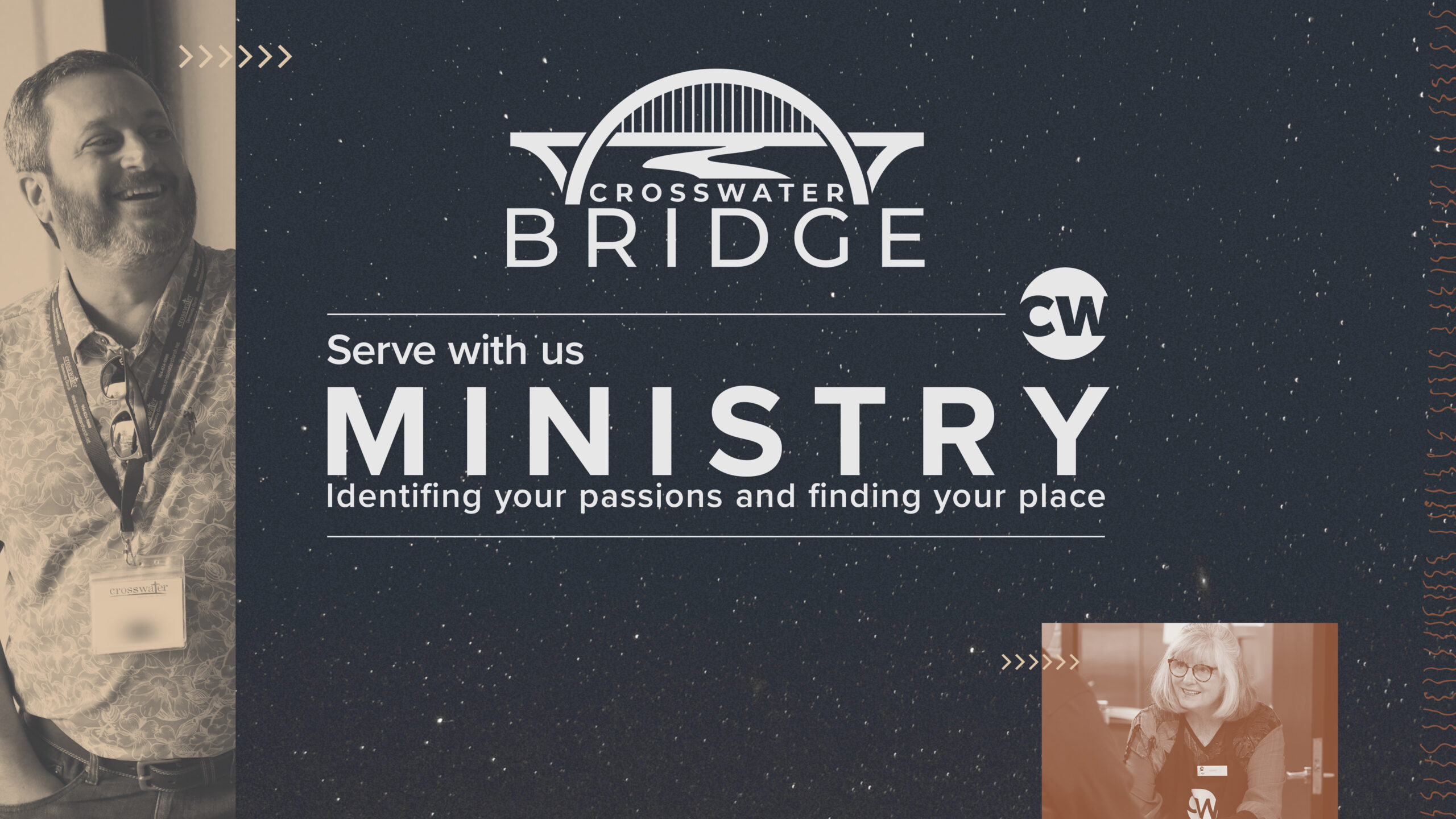 Learn your S.H.A.P.E. and where you belong. God has gifted you with passions and talents. Identify your calling in ministry.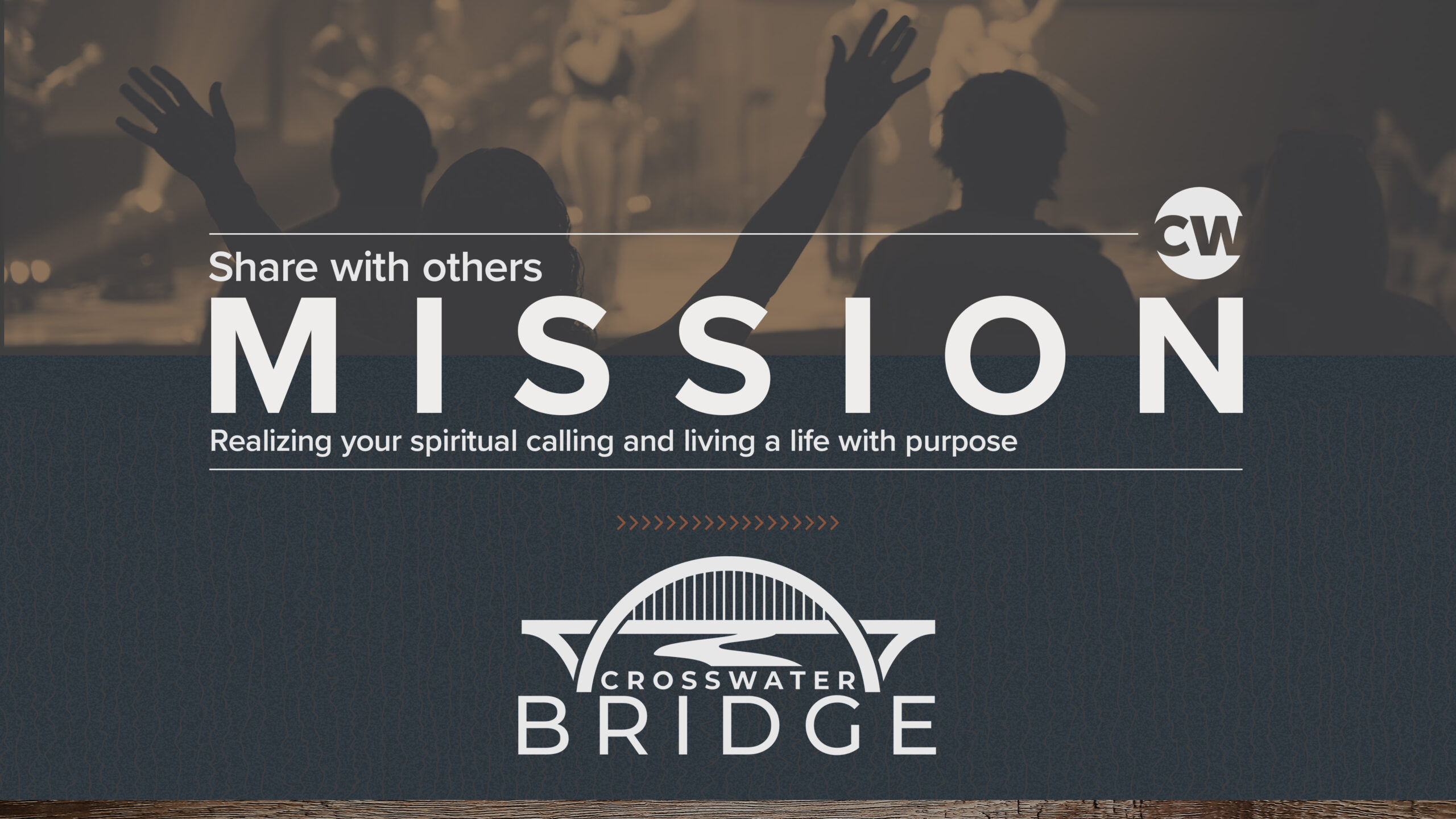 Define what your mission in life is. Realize your potential and live a life with purpose on mission for Christ and His Church.